FastCounter by LinkExchange
Stamp Out Spam


ANCHORS AWEIGH - US Navy Band


SaltyDog's Navy Page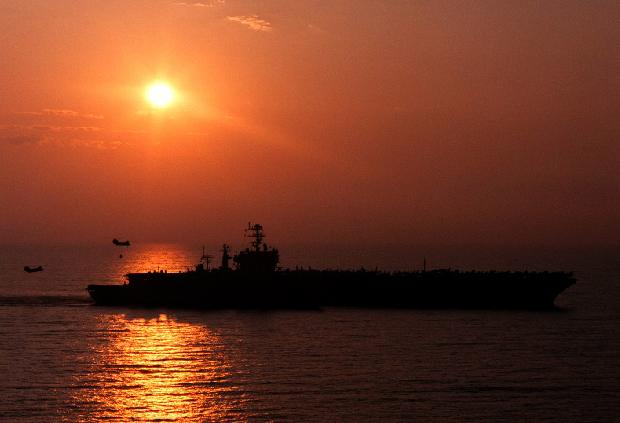 Photo courtesy of Patrick (steamer) Conley
STILL UNDER CONSTRUCTION
(BUT WORTH THE VISIT)
Help me get this page finished.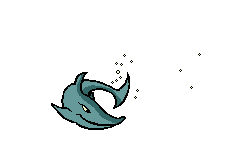 Coming "Soon"
My very own navy page devoted to the US Navy, naval history and my own experiences in the navy between 1959 and 1969. I NEED CONTENT. If you have anything you would like to see included please let me know. I am specifically looking for information and pictures of the following:
USS Lyman K. Swenson DD-729 pictures and info.
USS Enterprise CVN-65 pictures and info.
Naval Communications Station San Francisco.
Navy Nuclear Power School (Mare Island and West Milton).
Great Lakes Naval Training Center.
US Naval history items.
Good current links to navy-related web sites.
PICTURES, PICTURES, PICTURES (from the 1960's, of sailors ashore): Westpac, Med, Norfolk, Long Beach, San Diego, Sydney, Rio, Hong Kong, Singapore, Barcelona, Cannes, etc. I especially need photos showing sailors interacting with the local culture; a picture of a sailor with a camel saddle in Karachi would be ideal.
If you can help please contact me.

Email to SaltyDog

Please do not change the subject line. It is used to sort incoming mail.
I wouldn't want you to end up in the "Spam" folder.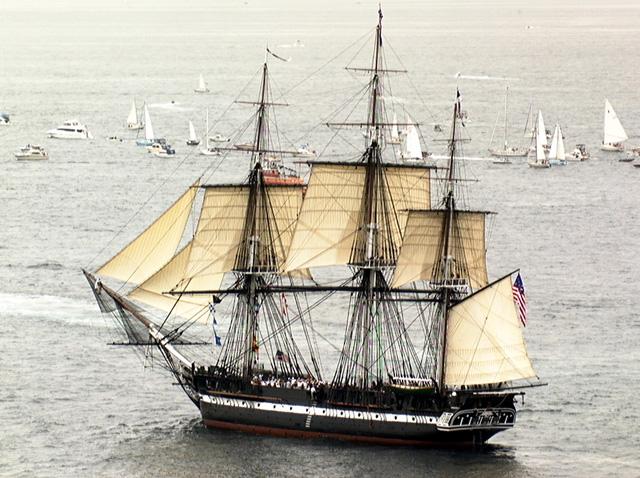 USS Constitution ("Old Ironsides")
Old Ironsides is the oldest active commissioned warship in the world.
US Navy photo
---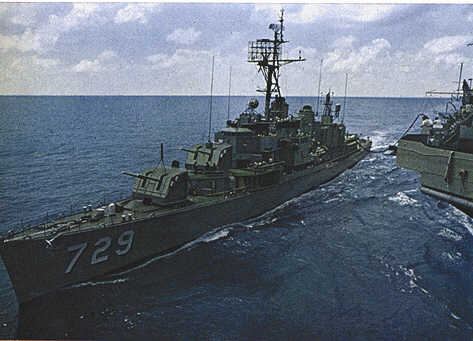 USS Lyman K. Swenson DD-729 Refueling at Sea circa. 1961
Photo © Ernest Knowles, Captain USNR (Ret)
Visit Ernie Knowles' Home Page
Read about the history of just one heroic US Navy ship, The USS Lyman K. Swenson, From the day her keel was laid in 1943 to her decommissioning 28 years later.
---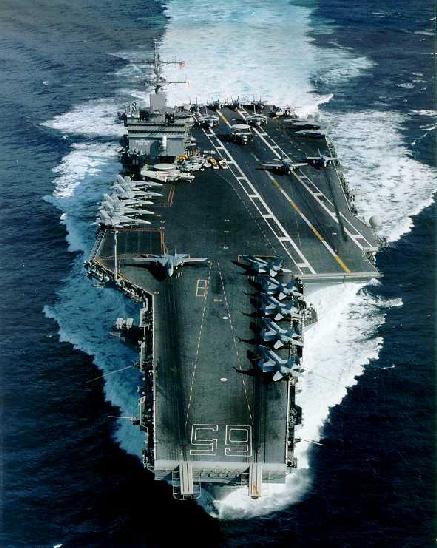 USS Enterprise CVN-65
US Navy photo
Spectacular pictures of a fire at sea aboard the USS Enterprise in January, 1969. Twenty-eight sailors perished and over 100 were seriously injured.
Official and Unofficial Navy Sites
A brand new creation by Dick,  The Yardarm.  Information and links about the US Navy. Different from SaltDog's  Navy Page  which revolves around personal navy experiences.